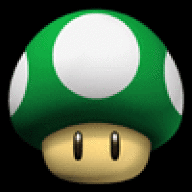 Joined

Mar 20, 2009
Messages

28
I'm really torn in my search for an e-ring.

On one hand, I have always been sort of turned off to the whole diamond thing. I'm concerned about issues of justice in the diamond mining industry, where many miners are paid sub-poverty wages and subject to terrible working conditions. I don't really want another kind of gem, either. I don't really want a colored stone on my e-ring, and also other gems are mined under similar situations as diamonds.
So I've been looking at a lot of rings with a Celtic pattern, and no stone (palladium is my metal of choice). Sometimes I like them a lot, because the patterns are very pretty, and they compliment me and SO's heritage... but then sometimes I get worried that I'll regret choosing such a non-traditional style.
Suffice it to say that I don't really know what I want, and it's getting frustrating. To make matters more complicated, price is definitely an issue for me and my SO.

I have heard talk of fair trade diamonds... are there any current vendors who sell fair trade, or is this something that's still in development? Also, I did run across one vendor (Brilliant Earth) that specialized in Canadian diamonds, which seemed like an interesting idea. Does anybody know of any other good resources for confused little me?