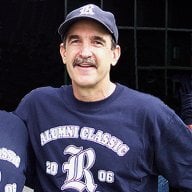 Joined

Jul 27, 2009
Messages

2,975
From time to time we like to open up topics for discussion as a way to "take the pulse" of the market. The feedback we get from the pricescope community is an invaluable resource that helps us understand how to better serve our customers.
The issue of what constitutes "eye clean" gets alot of discussion and a quick review of the page on which a variety of vendors have posted their definitions provides a pretty good indication that there is no single standard. The advice there, which we wholeheartedly endorse and post to our own website, encourages customers to decide for themselves what their own particular definition is and to communicate that information to their vendor. And to that end, when communicating with a customer who is interested in an Si stone, we try to ask the kinds of questions that help us understand if a particular stone is a match for that customer''s needs.
Having said all that, we would like to get a current feel for what customers are really concerned about when considering Si stones- in particular Si1 grades from GIA and AGS.
For instance, here are a few questions that might start the conversation:
Are most customers simply concerned that an inclusion might be seen as an obvious "flaw" to a typical observer causing embarrassment to the wearer and reflecting poorly on the giver?
To what extent are customers concerned that the inclusion(s) in an Si1 will diminish fire and brilliance?
What percentage of people are really concerned about being able to resolve a minute inclusion with their naked eye by studying the stone intensively from all possible angles?
Here is a related question for some of the experts and pro-sumers, in particular those that have been around a while :
Has GIA grading changed over time such that there are more (or fewer) Si1 grades in the market today that are not eye-clean?
In looking back at some old GIA course materials it is interesting to see how GIA has evolved the way they describe the Si grades. Below are two descriptions; the first from the 1980''s and the other from current GIA course material.
From 1986
Si1-Si2 (Slightly Included)
These grades describe stones in which the inclusions are noticeable or fairly easy to see under 10x magnification and include such characteristis as included crystals, clouds and feathers. Imperfections in the Si1 grade are not visible in the face-up position to the unaided eye. Imperfections in the Si2 grade sometimes may be seen with the unaided eye if the stone is viewed from the pavilion.
From 2009
SI stones contain noticeable inclusions that are easy (Si1) or very easy (Si2) for a trained grader to see under 10x. Typical inclusions are included crystals, clouds, and feathers. These inclusions are usually centrally located.
As is the case with the VS range, a stone with an eye-visible inclusion can be graded SI, but in general the characteristics in an Si1 diamond are not usually visible face-up without magnification. You'll see eye-visible inclusions more often in an Si2 stone.
Sorry to make this so long. I hope everyone did not yawn and go to bed! I just wanted to set the table for what hopefully will be a worthwhile discussion.