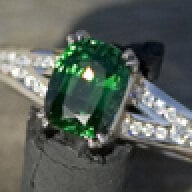 Joined

Aug 3, 2006
Messages

9,613
This is going to sound a bit strange to most of you, but I am really fascinated reading all these threads. American weddings sound really complicated to me compared with UK and European weddings.
For example, what is a wedding shower, or a rehearsal dinner and why does it cost so much to be a BM??
I presume a bacherlorette is what we call a "hen party" and for men a "stag night".
In the UK it works like this:
Normally bride''s parents pay for everything except - licences, the church, cars, rings, honeymoon and gifts for the BM''s: the groom pays for these.
BM''s tend to be young cousins, siblings etc of the couple and occasionally a best friend as MOH. They turn up on the day, put on a pretty dress and generally misbehave in the church. The bride normally pays for the dresses.
The groom has his best friend as the "best man" whose job is to hold onto the rings, organise the stag night and make a speech at the reception.
Other male friends act as ushers in the church.
The stag night tends to be more elaborate than the hen night. Some people have ghastly drunken nights out all dressed as nurses or airhostess''s etc and tend to end up in hospital or jail! Amongst my friends, the guys tend to go away for a weekend and the girls tend to go out for a nice dinner a couple of weeks before the wedding.
The film Four Wedding''s and a Funeral is a pretty accurate guide to middle/upper class weddings in the UK
In continental Europe it''s less formal and I''ve never seen BM''s or best man etc
My BF''s brother is getting married in Chicago in September 07 to a really lovely American girl. I am so pleased as I like her a lot and they are coming to live in London after their EIGHT week

honeymoon.
I am hoping for an all-out US wedding as they sound really different. However I''d like to be forewarned about things!