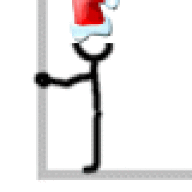 Joined

Dec 29, 2004
Messages

17,193
My friends and I were discussing this subject over the weekend, so it was timely to see an actual "study."
http://today.newsvine.com/_news/2011/05/13/6636106-stop-wearing-bikinis-after-47-survey-finds-age-a-factor-in-fashion
I am 38, so according to this, I'm past the age of miniskirts. And honestly, I'd agree. Last week, I really saw my knees for the first time in a long time...and I thought, whoa! What happened to THEM?