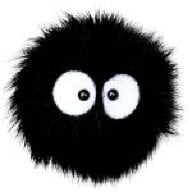 Joined

May 29, 2010
Messages

52
To get right down to the question, how round and well-matched should I expect a Pearl Paradise Freshadama strand to be?
My mom had been hinting to me to get her a strand of pearls for her birthday (in May) + Mother's Day, so I pulled the trigger when Pearl Paradise had it's Mother's Day sale.
The 7.5-8mm Freshadama strand has now arrived and I'm not impressed with the shape of the pearls.
The lustre and shine they show are excellent, but they are just not round enough. They also don't look very well-matched to me.
The issue with roundness seems especially obvious when I compared the pearls in the strand to my 10mm Freshadama earrings I ordered for myself back in 2010.
Am I over expecting things? Or has the quality of Freshadama just droppped over the years? Or are smaller pearls expected to be less round?
Now wondering if I should exchange the necklace and ask for a round and better matched strand, or return and buy from another place entirely.