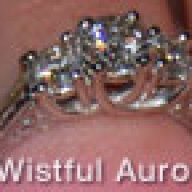 Joined

Jan 26, 2009
Messages

119
I may be purchasing a new(er) car this weekend and I think I''ll need lots of dust and luck from my fellow LIW! Car buying is so stressful!
Over the next 4 months, I''ll be moving to a new state, getting a new job, driving a new car, and living in a house for the first time (since being an adult)!!! Sooo many changes! I need extra dust if anyone can spare it!

My mom told me that your "chi" changes if you change 29 things in your life (or something like that). Has anyone else heard of something like that?