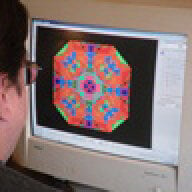 Joined

Aug 4, 2008
Messages

11,531
missy|1456656553|3996910 said:

what they mean when they say they believe in evolution but also believe man was created as man in the form he/she is currently.
I do not believe that.
Man has changed over time as designed but if one were to go back to the time of the first man we would recognize each other as man not man and apes or "common ancestor".
Btw all the evidence that applies to common ancestor can also be explained by "common creator".
Since I have been studying casting.
Lets say I cast a car and a boat add wheels to the car and sails to the boat.
They are alike in that they have a common creator and common building blocks.
They also have a common ancestor the building material I cast them from, they were also created in the same way so it would be no surprise that a study of the material they were made from would show them very similar.
A study of how they were made would also show them to be very similar.