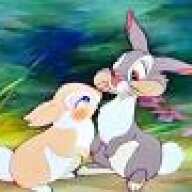 Joined

Jun 27, 2011
Messages

20
My BF and I have been talking about an engagement for over 2 years. We're going on 4 years, lived together 3 years, and have joint everything!
We knew it was practical to shop together for my ring, afterall, he would have a hard time surprising me because I manage the finances in our household.

Only recently did we Seriously start ring shopping, but I feel like I am doing too much of the leg work. I'm starting to feel like I'm buying myself the ring because I'm researching, picking out the diamond, setting, the jeweler to go with etc. Although I know at our stage shopping together works for us, I do feel a tinge of regret that I didn't give him more credit to take care of this on his own and try to surprise me. He wouldn't even be able to surprise me to When he proposes.. I Know our anniversary is coming within the year and I Know he wants to take me on a vacation
I'm guessing the women on this forum are mostly those that know an engagement may be nearing and/or are shopping together? Any thoughts on surprise engagements vs planned engagements?