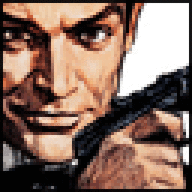 Joined

Nov 20, 2006
Messages

312
I often hear things like, "I would pass on that stone, at X carats, the spread should be about X.X, but this is only Y.Y." I understand the concept that ideal proportions will result in an optimum spread (and in particular that crown angle [low] + table % [high] determines spread). What I''m wondering is if there is a standard formula or table or other resource for being able to tell how close a given spread is to "optimum."
This seems easy enough at standard intervals - I think 1 carat should be about 6.4 mm and 2 carats about 8.2 (

).
But how can I compare apples to oranges when working outside standard intervals? For instance, how can I tell if a 1.37 carat diamond measuring 7.12 x 7.07 has a better spread than a 1.93 carat diamond measuring 7.97 x 7.92? (totally hypothetical situation here - I''m not interested in which of these diamonds actually has a better spread - just in the process to determine it)
(I think its redundant to say that since this is "spread," I mean to suggest how do I tell which has the better spread relative to the stone or the carat weight - obviously the second one is bigger overall).
I''ve looked through the pricescope tutorial, etc., but have not found anything.
Thanks!