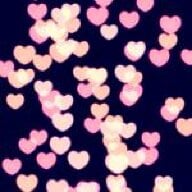 Joined

Nov 19, 2007
Messages

4,568
megumic|1313121221|2989095 said:

MonkeyPie|1313113878|2989003 said:

stephb0lt|1313113229|2988991 said:

MonkeyPie|1313113034|2988989 said:

I don't get the not moving thing! It's common knowledge that for most women walking hurries labor along, gravity and all. So I don't get why they try to keep so many of us in bed, prone and feeling worse than we otherwise would. This didn't apply to me since every time I'd walk, my contractions would all but stop, so laying/sitting worked better for me. But then everything about my experience was backward!.

I wonder how much of it is tied to CYA policies again - I'm curious for the women that have been there how much fetal monitoring they were required to have, and how that impacted their ability to move around if they so desired.

That's a thought. They are totally ok with you walking around the hospital in full labor, as long as you aren't admitted yet. Once they admitted me, I got an IV right away (but they knew my blood sugar and stuff was low since I had already passed out in the shower, so mine may not count) and I got the band around my belly to monitor contractions and Micah's heart rate. I could have gotten up and walked with them, though, because I could have pulled the little stand around with me since it was small. I just didn't want to!

From my research it's the IV and the fetal heart rate monitor keeping you tied to a bed. Perhaps just hospital policy as well. Plus the nurses want you to stay put where they can control everything. I've heard that there are new wireless fetal heart rate monitors that will permit more movement, but not sure how widely they are used. Plus, some monitors are small needles inserted through the vagina into baby's skull which would certainly prevent movement. It's my understanding that most US hospitals require constant fetal monitoring, despite the research that it does not improve outcomes.

Promise to post research links tomorrow...too tired. However,

Pushed

by Jennifer Block is a great read. Certainly a skewed view, but relies on solid research and very informative even for skeptics.
I had the wireless fetal monitor that you referenced. That's what I referred to (above)as the monitor with the battery pack. Sounds like MP had the same since she was able to walk around with her monitor. I also had an iv, and just walked around with the iv pole, to which the battery pack also attached. Neither the monitor nor the iv kept me tied to the bed. I do think it depends on your hospital, and what is available. I have not heard of the needle-through-vagina-into-baby's-skull monitor that you mentioned? Perhaps it's more commonly referred to as an internal monitor?
Regardless of whether outcomes, in general, are improved by monitoring, in my case, I wouldn't have had it any other way. The monitor was a minor inconvenience to me that provided important information about my baby's well-being. That is not something I would ever have declined. But, again, everyone is different.