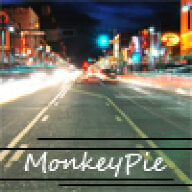 Joined

Apr 23, 2008
Messages

6,059
Sbolte, come join me!
I find this particular topic fascinating, I guess because my own birth experience was soooo messed up compared to "the norm." I have no idea what it's like to just go into labor and produce a baby at the end, as much as I wish I did. Of course, I doubt I would change a thing about the experience - my end result is pretty freaking adorable - but still.
I haven't done a lot of research on the rates of c-sections, nor do I know if it's common for an epi to be really pushed upon a mother in her worst hour of need. I have to wonder, though, even if they keep asking you if you want one, and you cave, how is that THEIR fault? You obviously felt like you needed it at that moment in time, and I'm sure your body thought, "Omg, THANK YOU." Hindsight is always 20/20, but unless the epi gave complications, is it really that upsetting? Maybe I am just a wuss but that epi (for the brief time it worked for me) was awesome lol.