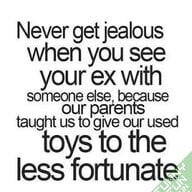 Joined

Nov 9, 2018
Messages

119
I am still haunted by my sweet babies deaths. But I know we did the right thing by them. And gave them the ultimate gift. Peace from suffering.

There's a quote. "Better a day too early than a minute too late"

Sadly we never get that exactly right but we do our best and to do any less is selfish.

Our animals are the best of us. IMO.

And, truth be told, I prefer animals over many people.

But I digress. Sorry.
So do I (apart from my family!), because there are lots of arses out there!