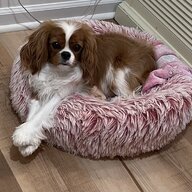 Joined

Aug 12, 2005
Messages

17,989
Spin-off of a topic brought up in the Tiffany/divisive thread.
What are your thoughts on the non-traditional disposal of your remains?
Here's one method that's gaining traction:
The Mushroom Burial Suit is designed to give our dead bodies new life by breaking them down and nourishing the soil.
science.howstuffworks.com
I would very much prefer to give back to nature by allowing my corpse to decompose into organic matter to feed the soil and trees. If this movement led most people away from chemicals and nonbiodegradable caskets and cremation I believe there would be quite a positive impact on the environment. I've expressed my wishes to my family already and have started looking into the process of securing this plan.