Hi everyone!
I've been reading on this forum many times for when I bought some earrings for my gf a year ago and now while looking for an engagement ring.
I have the setting picked out and now looking for a center stone.
I found this gem on
Bluenile
and think that it seems pretty good and HCA of 1.3 (excellent on everything except very good on spread - slightly thick girdle)
http://www.gia.edu/cs/Satellite?pag...&c=Page&cid=1355954554547&reportno=7211864960
1.80 carat
E color
VVS2
Excellent cut (NOT
BN
's signature ideal)
Depth 62.3%
Table 56%
Crown angle 35.5%
Pavilion angle 40.6%
Girdle Medium to slightly thick 4.0%
Culet None
Here's an image:
http://www.pricescope.com/files/images/7211864960.jpg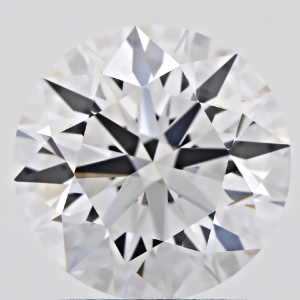 So the girdle is slightly thicker than ideal and depth slightly higher than ideal but HCA says it's pretty good. Price is also quite good ~$26k (I can find it at a few other places online for essentially equal price, a few hundred cheaper)
Thoughts on buying this? Should I try calling one of the other guys like
WF
and see if they can get me an ASET/
idealscope
? Or go only for "Signature Ideal" from them?
Should I look for another diamond with thinner girdle?
Any advice would be greatly appreciated!
Thank you!