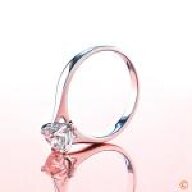 Joined

Aug 25, 2011
Messages

55
My gf and I have been dating for 2.5-3 years now. However, due to things going on in our lives (mostly school) we won't be getting married until the spring/summer of 2014 (we've talked about this already). I know that she is pretty eager to get engaged - after all, we already know we are going to be getting married, so why not just make it official, she says. While I agree that this makes sense, if I propose in the next few months we'll be engaged for over 2 years before getting married.
We are taking a trip to California in the spring of next year. If I proposed then, that would mean we would be engaged for around 2 years and 2 months. Is this a rather long time? I've never really wanted a super long engagement (my ideal would be around a year) but she makes sense saying that we've been dating for a while already, are going to get married later, why not just make it official - why wait?
So, ladies out there, I need your help!
Given that we would have been dating for 3 years, does it make sense to get engaged with what will be 2 years+ until the wedding date? What would YOU prefer? Advice?