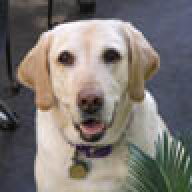 Joined

Nov 8, 2005
Messages

13
This is my first post....I finally have a reason to come out of lurkerdom!

Initially we were looking for round brillant diamonds, but I kept being distracted by emerald cuts. They are so mesmerizing! This board has been invaluable in terms of helping me learn what to look for, so thanks to everyone who has posted on them in the past!

We are about to purchase a fabulous antique ring with a center stone with the following specs:

1.17 EC
GIA cert
H/VS1
7.64 x 5.13 x 3.3
L/W ratio: 1:1.49
Table: 68%
Depth: 64%
Crown height estimated at 11%
Polish + Symmetry both VG
Culet: none
Girdle: thin to medium
No fluor.

My question is this: I know you cannot buy an emerald cut "by the numbers". That said, how do the numbers for this one look? I''ve seen it a few times, louped it to death and I think its gorgeous...just want to be sure we''re not missing anything....this is a big purchase for us.

All the numbers except for the crown height fall into Class 1B according to the AGA table I found courtsey of this website.

Thanks in advance for your feedback!