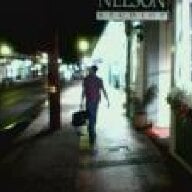 Joined

Dec 31, 2006
Messages

4,750
Did you ever get an email or a comment from someone that totally APPEARS to be complimentary but ends up making you feel like it was kind of condescending?

I got an email from someone who saw some marketing work I did recently - she raved about how it looked and said how she was impressed with how talented I had become, and that she hopes that I take the comment in the spirit in which she''s offering it. Then she goes on a little more about how great it is to see me mature into this talent, and that it''s inspiring, etc.

For some reason it left me feeling talked down to, even though all of the words are very nice and complimenary. I think what sticks out to me is the part that "I hope you take the comment in the spirit..."

Maybe she suspected that I might end up feeling talked down to and wanted to make sure I didn''t feel that way?

Thoughts/comments? Am I crazy not to question this and not think they''re all great compliments?