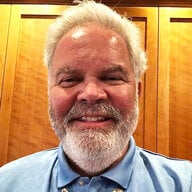 Joined

Jul 21, 2004
Messages

9,136
Date: 5/13/2010 2:30:23 PM
Author: kenny
If soft color and clarity grading is okay because that's how capitalism works, then I'm starting a lab that adds 20% weight to every diamond we grade.

Just think of all the ladies who think they got a full one carat for the price of 3/4 carat, and how happy they'll be.

Think how proud the boyfriends will be that they could afford a full carat.

Same thing.
Deception.

Yes color and clarity is human judgement but GIA and AGS use humans and have upheld their reputations.
Sales by weight is an attribute that is specifically regulated by the government and there's LOTS of laws about it that cover everything from grain to concrete. Clarity, color and cut are not in this same category.
A consumer who feels that they have made a purchase that's been materially misrepresented by the seller, DOES have recourse through the courts by the way. It would probably be against the seller, not the lab, and it would not be an easy case to make, at least if this topic is the issue. "I told her it was an EGL-SI3/J and it is." What about that is misrepresented? (assuming it's correct of course)
Don't get me wrong, I find this whole thing incredibly annoying and not in the public interest. That's why I keep on talking about it here and elsewhere. I just don't see it as criminal. Consumers are largely the ones who are driving it and consumers are the ones who can stop it.
Neil Beaty
GG(GIA) ICGA(AGS) NAJA
Professional Appraisals in Denver