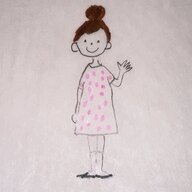 Joined

Feb 2, 2016
Messages

10,857
Hey Everyone,

A Neurologist I saw recently told me she wants to order an EEG and I'm kind of up in the air about it.

I'll try to make this short, basically I've been having memory problems significant enough that I don't leave the house much because I have the tendency to get lost. Also I started falling recently, I'm relatively healthy 37 years old so no real reason I should be having these problems. I went to my primary care who ordered a bunch of blood work and I met with the neurologist in the meantime. She did a complete assessment on me and I passed her memory test with flying colors but she said she wanted to order a CTA and MRI because I had a stroke (blood clot that went to an artery in my eye) when I was pregnant. She also wanted to do a Lyme and B12 test.

Later that day my primary called and said my tests came back all normal and he would send me a letter with the results (which I haven't received yet). That same day neurologist calls and tells me my B12 is low and she wants me to take a supplement. Well it turns out s deficiency in B12 can cause memory problems as well as balance issues. So at this point I told her I wanted to hold off on the CTA and MRI to see if the B12 would resolve my problems.

I got a call yesterday that they want to do an EEG which monitors brain activity and is used to detect brain abnormalities. It's non invasive but I have a $200 deductible and 20% co insurance, so I'm struggling with whether I should give the B12 time to work and if this test is necessary it the deficiency and symptoms clear up from the supplement.

The neurologist also never mentioned wanting to do this test, it only came up after I asked to hold off to see if the B12 is the actual issue. To be clear, I don't mind spending the money on something that is necessary I just don't know that we are at that point yet. I did agree to the Lyme test

Thoughts?