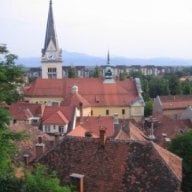 Joined

Oct 20, 2007
Messages

6,405
I bought and paid for a ring on ebay. The ring wasn't in the condition described. I contacted the seller, who was very friendly and said to send it back. If it could be repaired then she would do so. If it couldn't be repaired then she would refund my shipping both ways since the item wasn't as described.
She part refunded my money, not shipping, and sent a request to cancel the transaction. I wrote to her 3 times - confirming that the ring couldn't fixed and asking for the shipping back, and also to say that I wouldn't be cancelling the transaction without a shipping refund. I gave her plenty of time - a week - to respond. I contacted ebay the day before the transaction would automatically side in her favour and they said to hit "do not cancel" if my money wasn't funded. I followed their suggestion.
She contacts me today, 4 days after I turned down the request to cancel the transaction. She's very upset because I didn't agree to cancel the transaction. She doesn't understand why I didn't cancel the transaction. I have now written to her twice explaining why I didn't - I didn't have all my money back as agreed and ebay suggested that I shouldn't agreed to the request if I didn't have my money back.
Dear artdecojewelers,
Jen,
I sent two messages on the 4th to confirm that the ring was unable to be fixed. I also sent a message on the 6th saying that I wouldn't cancel the sale until shipping was refunded as well. On the 10th, a week later, and the day which the request would have expired in your favor, I contacted ebay who told me I should only let it expire if I had all the money back. So I declined the request explaining I had to decline it because I didn't have the money back.
I had no reply to either message on the 4th, the one on the 6th, or the one on the 10th. That was 4 messages with no response about the refunding of money. Yes, I did decline your request in line with what ebay recommended. If you had replied to any of my 3 messages before that date or refunded the rest of the money, I wouldn't have declined your request to cancel the transaction.
Please refund the rest of my money.
Regards,
Addy
________________
Dear XXX,
You should have simply cancelled the trans as per common sense
there was no need to let that expire - it is ridiculous that you want what you want but you demand
shipping refund (first) and then you will agree to cancel ebay trans....... we are out ALL EBAY FEES
bec you refused to cancel trans and How are we to recoup these fees? can u now explain that? We are out all fees bec of you. thanks!
- artdecojewelers
____________________
Dear XXX,
EBAY SENT THIS MESSAGE TO US:
Case status: Closed. Buyer declined your request to cancel the transaction. You will not receive a Final Value Fee credit.
this means we lose approx. $7.00 - $10.00 bec you declined to answer & let it expire beccause of your decision we lose $7 - 10.00
Now you are out and we are out $$$$$$$$$$ and if you don't believe us then ask ebay and they will inform you that your action caused
us to not recoup any fees.............. you basically took the wrong road and messed it up for both of us...nice going!
- artdecojewelers
_____________________
Jen,
There's no need for this.
I asked, and gave you plenty of time to answer, regarding the condition - if it could be fixed, shipping fees, etc. I did use my common sense and contacted ebay. Ebay told me not to cancel the transaction unless I'd received my money, which I hadn't. I wrote to you 3 times before I turned down the notice to cancel the transaction.
Regards,
Addy
___________________
So lesson learned, don't shop with that seller! Anything else I can do? I'm not out a ton of money, but still out money. I really thought I'd be okay, she had a 99.8% and the beginning of the transaction was fine.
http://stores.ebay.com/artdecojewelers