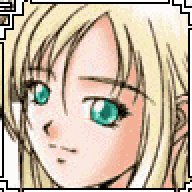 Joined

Nov 30, 2004
Messages

1,029
I wonder if I can pass this by PS'ers.

In late November I successfully bid on a lovely Mulberry handbag on eBay. I paid immediately and waited for our reliable housesitter to accept delivery (since we're in the Middle East and won't be home until April). It was bought from a reputable seller on eBay who only sells genuine products and has 99.8% excellent track record from over 575 transactions (no negatives in over 12 months). The seller sent the handbag on December 6 via USPS. However, two weeks later the handbag hadn't arrived, so I checked the tracking on the USPS website. It was recorded as delivered on December 9, which shocked me, since someone had been home on both December 9 and 10, all day long, but no bag. I asked our reliable housesitter to check again for the package and I also contacted USPS. USPS asked for further details, including where it was mailed from, what time, sender's name and address etc, etc. I immediately contacted the seller and asked if she could possibly let me have her e-mail address so that I could forward her the e-mail from USPS (as there was too much to include on eBay messaging), so she could provide the details required within and return it to me, for me to forward to USPS (since she wouldn't communicate directly with USPS despite my being in the Middle East). After a week of waiting, she hadn't replied, so I e-mailed her again, to which she replied she is a busy person and doesn't get home till late and I got the impression she was reluctant to divulge her e-mail address, but she wouldn't deal direct with USPS, so what more could I do? She also questioned the arrangement I had with our housesitter. After another slight delay she provided her e-mail address and I forwarded her the USPS e-mail. She did get round to forwarding the relevant information which I e-mailed to USPS. They took time to reply and merely said the item was delivered and that no signature had been requested on delivery, they said they would continue with their enquiries. Great, so the seller sent the bag, USPS say they delivered it, but I never received it. I end up with no handbag (I guess my fault that I hadn't realised a signature wouldn't be required for the package - lesson learned!). My housesitter suggested that USPS must have delivered it to the wrong address, so someone had an early Christmas present. He suggested this because he had received packages for neighbours lately and he had delivered them to the right address.

Anyhow, I tried to be patient with the seller and USPS, who both were slow with their responses, but I hadn't realized that the delay had exceeded the timeframe I could make an insurance claim via Paypal (45 days), so I ended up totally the loser. The seller asked me to keep her updated (although I get the impression she was more concerned about her feedback score rather than my unfortunate buying experience). I sent her an e-mail at least 2 weeks ago (since she asked me to keep her updated), saying that unfortunately USPS had not come back with any positive news and it looked like it was my loss as I couldn't claim from Paypal and politely suggested that perhaps she might consider using the signature on delivery option in future transactions, just to protect herself and her buyers in future. I never heard back from her, when I had at least thought she might be polite enough to reply and say she was sorry about my bad luck, even though I know it wasn't her fault. Was I expecting too much? Probably.

Anyhow, the story has a happy ending in that a couple of days ago the handbag appeared on the doorstep, packaging intact, seemingly found and delivered by USPS. Where it had been for two months is anyone's guess, but it arrived.

My dilemma now is how do I rate the seller on eBay feedback? Yes, the transaction worked out fine in the end, but she was hard work and her lack of interest in my situation and delayed communication caused me real problems, which could have resulted in me losing money, had the handbag not arrived.

Maybe I should just give her a positive and say "Received 2 months late due to USPS losing package, but received. Thank you."

Just wondering what you guys would do. I take eBay seriously and like to leave accurate and fair feedback.