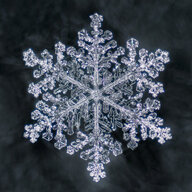 Joined

Dec 8, 2017
Messages

9
Get prepared for my lengthy ring saga...
I originally had my engagement ring done my Earth's Treasury in 2017. I originally had asked what the basket of a setting I liked on their site would look like because there was only a straight on picture (the Quintus, I was hoping i could have a straight wedding band). Jeff Hapeman responded with:
"It basically is connected to the band exactly like a classic "Tiffany style" ring. I've attached a generic photo so you get the idea." (the photo he attached is below)
I eventually get the ring and it definitely was not like the classic "Tiffany style" ring, it was a low basket setting. But I didn't hate it and I really liked the stone and the hammered texture.
Fast forward to making the wedding ring. I didn't know Earth's Treasury made custom bands so I went for a highly reputed jeweler I found here: David Klass. I sent him my mother-in-law's diamonds and a clear idea of what I wanted. I didn't feel comfortable shipping my engagement ring to him at the time but he still made a contoured band that sat perfectly flush with it. It was beautiful.
Fast forward again to this last November after getting married I thought it would be nice to get my rings soldered together. I didn't think it would be a big thing, I just wanted them to line up perfectly all the time. I went to a local jeweler and they said they would have no problem doing it with the hammered texture. I get my ring back and the rings have a deeply dented, "pinprick" like texture on them instead of the original soft hammered texture. The jeweler realizes they made a mistake, they don't know how to fix it so they contact the original maker, Earth's Treasury. Local jeweler says they are sorry and will pay for it to get fixed and ships it off to Earth's Treasury.
Earth's Treasury receives the rings and tells me both have to be remade and they seem totally willing to help. At this point I'm thinking this really sucks but I might as well fix a couple things if they are already remaking the rings. I tell Earth's Treasury I want delicate tapered/claw prongs instead of the ball prongs. Earth's Treasury asks me if I want the wedding band's thickness to better match up with the engagement ring. It never really bugged me as sitting flush was more important but I said sure, might as well fix that. I suggested Earth's Treasury remake the wedding band as it would be easier to make them match but they say it would be better if we went through David Klass again.
As time goes by I get notifications that a prototype of my engagement ring is sent to David Klass so he can better adjust the thickness of the wedding band. He modifies only the thickness of the CAD and shows through pictures how it still fits perfectly flush with the prototype he was sent. He remakes the ring, I give final approval and sends it back to Earth's Treasury. Earth's Treasury notifies me two days later saying that the hammered texture is applied to both rings and they are soldered together and ready to go. No pictures for approval but I assume all is fine.
I received the rings and I'm disappointed. The prongs look bulky (I understand some people may like it but I didn't and would have liked a picture approval beforehand). The rings were soldered in the back but were no longer flush in the front and there was an obvious gap. I don't want a contoured ring soldered if it doesn't fit flush. I emailed Earth's Treasury and they responded that was the closest they could do. That's fine...but why not tell me when you received the wedding band, before you soldered or before you shipped it back to me that they didn't fit?
I'm very confused at this point. I just want my rings back that fit together. I ask Earth's Treasury if I can ship it back to them and they can take apart the rings and reduce the prong size. They say yep and instruct me on how to ship it the next day. I go to the post office and ship it. I also e-mail David Klass on what he thinks I can do and ask him why my rings aren't flush. He sends me an email explaining that the wedding band sat perfectly flush with the engagement ring prototype but he would be happy to see them both and figure out how to proceed because you obviously don't want a not flush contoured band. I send this information to Earth's Treasury to let them know that after they separate them to ship them to David Klass.
This is the response from Jeff Hapeman of Earth's Treasury:
"Please go to the post office and halt delivery on this package. We did a favor to the other jeweler by even taking on this job. We did it at cost, and wasted our precious time. We even sent David Klass a 3D printed prototype of the ring at our own cost. They fit together as designed by him—we did not design the matching band, and made it clear to you that if you wanted a perfect fit together they needed to be completely designed by one person in order for that to happen.
You have handled this poorly and taken advantage of the kindness and good will of several jewelers now, and I refuse to participate in this any further. If you are unable to recall the package, we will refuse delivery and the post office will return it to you.
Regards,
Jeff"
Yikes.."wasted precious time" on a customer. They had been cordial on all emails until this. I never knew they were doing it at cost, the original jeweler offered to pay for the replacement so as far as I'm concerned, I'm still a customer.
I luckily ran back to the post office in time to get my rings (who knows how long they would have been in the mail if i hadn't gotten there in time). I immediately shipped them to David Klass for him to literally save the day. He had no problem adjusting the rings to make them sit flush with each other and reduced the size of the prongs.
Lessons learned the hard way; easier to work on both rings with the same jeweler, be very wary of getting textured rings soldered and only work with Earth's Treasury when buying stones. I would not trust Earth's Treasury with jewelry. Huge props to David Klass Jewelry. I know it can sometimes be hard to get a hold of him at the beginning of a project but they are 1000% worth it.
Attached are some pictures of the set after Earth's Treasury soldered them together and after David Klass fixed them. Also attached is the picture Jeff had e-mailed me showing what the basket would look like, and then what the basket actually looked like.