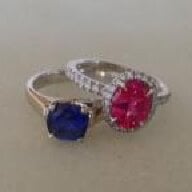 Joined

Feb 29, 2008
Messages

4,837
I was sleeping, and woke up and needed a glass of water ( am working nights). I came out and saw my BF sitting on the sofa with my old computer. I just stood there and asked him why here was here at 2 pm on a Thursday afternoon. He looked at me and said "I got laid off." I just stood there, like what????

He lost his job today. He had no warning. He just ordered a LCD TV yesterday and was telling me about it last night (he was able to cancel it).

I can''t believe how fast things can change, recession sucks.

His computer was funded though the company, so he dosn''t have one anymore. I let him take mine, and tired to go back to sleep. That was a lost cause. Work is going to be painful for me tonight, but at least I have a job.

Any positive thoughts would be great. If anyone knows anything I can do to help him, I am open. I have never experienced this before with a loved one.