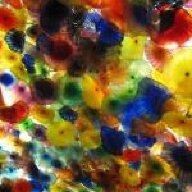 Joined

Oct 27, 2008
Messages

3,267
Hey all. This is going to be long, and I'm not sure what I'm looking for from you guys, but I'm upset so I'm going to get this all out.
I was living in a house of 4 girls in college. I advertised the room in September as I was finishing up in December. At the time, rent was about €180 a month including bills (really cheap!) AND it was a nice house. When we moved in, the house was totally bare (that's normal where we live) - not even flooring or light fixtures. We all ended up paying about €590 or so each to kit it out and it now has everything, and is pretty

In the ad, I said whoever took the room would have to take on all the furniture too as I didn't want to go through the hassle of selling it all, and that we would discuss a fee.
So a girl in the first year of my course was interested. We exchanged e-mails, met up, she came to see the house. We got on well, and she decided to take the room. I said I thought about half what I paid for furniture a year and a half ago was fair. We haggled a little, and we agreed she'd pay €250 for all the furniture (bed, closet, fridge, washing machine, oven, tv, microwave, couches, desk, shelves, flooring...I could go on.)
I moved out Dec 19th and she moved in. I paid the rent for all of December.
Last week I got an e-mail from this girl asking why I hadn't paid January rent and why was rent €200 instead of €180. I called my old roomate who took care of the rent account. Unbeknownst to me, the rent had gone up to €200 in November. I think it was because of high winter heating and water bills. Anyway, I didn't know this because I always transferred €200 every month to cover any extra bills that might happen - (like more electricity during winter! And sometimes extra garbage fees etc. So technically I had always overpaid up until November, but I thought it was easier that way, and it was just a small amount. I didn't ask for any of the extra money back.)
I e-mailed the girl and explained this, and also asked why she thought I would pay her January rent for her when I left in December. I explained again how we'd arrived at the figure of €250 - roughly half of €590 with extra off. It was a really nice e-mail, and I asked how was everything going with college etc.
She replied that she understood the €250 was for ALL the furniture AND January rent. Then sent another e-mail the next day saying what was I going to do about this, that she'd had expensive surgery (not possible in that country - all covered by national insurance), that she didn't have a scholarship (our uni doesn't offer them, so obviously neither did I!!), that her husband was the only salary earner (she's 30+ and married), that she had misunderstood but she hoped I would meet her halfway.
It was not a very nice e-mail. It was rude and accusatory. She said it was an unfair deal. But there is NO WAY I ever mentioned January rent! Why would I?!? Also, rent doesn't come out of my account, so if it were to be paid to someone, it wouldn't be me! And why would I sell €590 worth of furniture for under €100?
Well before this, I had felt bad - I'm a little bit of a doormat, care too much what people think and have never had a falling out like this - especially about money! I'm a generous person! So I thought maybe I'd cover the extra €20 a month in rent for a few months, seeing as it was my mistake and I misinformed (if unintentionally.) After I got these other two mails, I was totally flustered. I talked to FI, my parents and BFF about it and they all said "SCREW HER! She's trying to scam you out of cash!" They all said electricity bills vary, everyone knows that, and ± €20 a month is totally normal.
So I composed a firm but polite e-mail, saying she had misunderstood, and that household bills do vary. I described again how we arrived at the sum of €250. I said her own circumstances were her personal business.
I got a HORRIBLE e-mail today - she said I was mean, that I could kid myself all I wanted about a conversation about furniture, that she wanted no more contact because I would probably "really insult" her next time, that she hoped I enjoyed my "affluence", that I wouldn't enjoy a penny of money I got through "deceit"...WTF?!? I was totally thrown. I hadn't expected sweetness and rainbows after her previous behaviour, but it was really a nasty e-mail.
I'm so thrown. I hate misunderstandings, but I really didn't do anything intentionally deceitful here. I feel awful that my former roomates (good friends) are stuck with her. I also can't help feeling bad that rent is €20 extra a month than what I'd advertised in September. But it's not like I'm profiting from that!
She said at the end of the e-mail that she was washing her hands of this and not to reply. I'm glad it's over...but I'm just left with such a horrible feeling