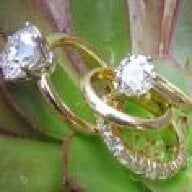 Joined

Feb 24, 2008
Messages

3,365
The Australian Ambulance service - well, more specifically, the emergency phonecall 000 service (I think it's 911 in US?) has come in for a total bagging in coronary court in Sydney.
A 17-year-old boy, from one of Australia's most prestigious schools, no less, wandered off a bushwalking track and died while he repeatedly called for help on his mobile phone.
Because he couldn't tell the 000 operators where he was exactly, the operators treated his call like a prank, talking over him, admonishing him and responding sarcastically to his plight.
All up, he made six calls and they didn't even pass the full information on to the police!!
It took a week to find this kid's body.
By the way, the operators were all women, in another news story it says two of whom were also involved in a bodged up 'remote area' rescue in 2007.
linky to full story