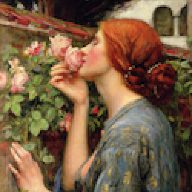 Joined

Feb 2, 2015
Messages

1,630
Many years ago, I ordered a pair of Stock settings for some small diamonds, to make earrings. Probably around November 1st, ish. The bench jeweller was a family friend (I think you can tell where this is going) and quoted me a price that was reasonable, I thought. I mean, we are talking a half-Carat, total, so...

When the call came that my little studs were ready, the price had jumped considerably. I objected, and the "family friend" insisted that because it was close to the holidays, everything was more expensive. Supply/demand, as it were. He essentially held my little stones hostage.

I paid, and never went back.

Fast forward all these years later, and I'm considering sending a stone off to be matched, to again make earrings. But each time I gather the courage to write an email, the unfortunate scenario pops into my head, and I delete the message without sending. Hence my question to the group; with the busy season upon us, am I going to run into the same supply/demand price hike?

Further, should I wait until the holidays are over to begin the search, because jewellers are busy and I'll get a better result if I wait?