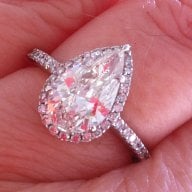 Joined

May 23, 2010
Messages

6,731
Does the avatar affect your opinion of that poster?

Does your opinion of a poster change when their avatar changes? Does it bother you when it changes?

Or do you not care what they "look" like?

I'm very visual, and it does seem to affect me. I sometimes see very pleasant peaceful avatars next to unhappy posts (nothing right now, I noticed this several months ago) and I'm somehow shocked. Then I see a few avatars that are very sophisticated, and I automatically think the person is smart. I'm very disappointed when someone doesn't have an avatar, because somehow I can't relate to them as easily. Then there are a bunch of avatars that are very similar, and I get the posters all mixed up and can't remember who said what.

I was wondering if anyone else has these thoughts?

Without naming any names in a negative way, how affected are you by someone's visual representation?