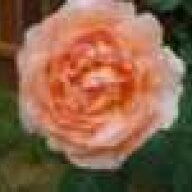 Joined

Jun 25, 2007
Messages

3,160
At my employer it's basically an unwritten rule that you will never advance beyond a rank and file employee if you smoke (openly anyway). Those who smoke are really looked down upon by management. In most of our buildings, they must stand in an area that's about 50 feet from the entrance which I must say I do appreciate. In the building where most of the executives have offices they have to smoke clear across the parking lot in a single parking spot marked with an X to designate it as the smoking spot.

They're pretty health conscious here and you see runners all over campus at lunch and after work. We have a state of the art gym and a full service wellness center. The center employs a full time physician, physical therapist and life coach. We're inundated with materials on how to improve our health and receive incentives for participating in health fairs etc.

What's your employer's attitude toward smoking? Do you think they frown upon it because it reduces productivity? Or because they think it's such a bad choice to smoke that you must make poor choices in other areas of your life? Or is it because it costs them money in the form of insurance premiums?

I'm not a smoker and don't understand why anyone would want to smoke but I do realize some people have been doing it for many years and stopping can feel near impossible to them.