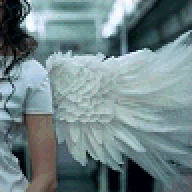 Joined

Jan 20, 2006
Messages

3,786
Hi everyone!!

I haven''t been on PS forever and recently came back

I hope you are all doing great. I see we even have a whole secion for the Healthy posts! that''s awesome!!!
Anyway I wanted to ask if anyone suffers from TMJ disorders?.
Here is my TMJ history...
I have grinded my teeth at night for as long as I can remember. I''ve had a few mouth/bite guards but end up breaking them, taking them off in the middle of the night, losing them, etc. I also had problems with headaches after sleeping with them....so basically I gave up after a while.
A few years ago a dentist told me my jaw was so "messed up" (I''m sure he used a more appropriate term!) that I was going to end up with arthritis in it

. Fast forward a good 6 years (to a couple of months ago). I started "hearing noises" in my right ear (almost like the sounds of rubbing leather?). I went to Ear Nose and Throat Dr and they couldn''t see anything wrong with my ear (they even did a hearing test!). My ear felt as if it was clogged. The Dr gave me a nasal spray which did nothing at all.
Then a few weeks after the ear incident, I started getting excrutiating pain when I tried to open my mouth (I can no longer enjoy eating a sandwich or stretch into a good yawn!). Sometimes my jaw also locks or cracks (which it did in the past too, now it''s just more often). It hurts!

. I went to the dentist and he said I definitely needed to get a mouth guard ASAP. I guess I can barely open my mouth to half of what "normal" people can. They couldn''t even do the cleaning because I just couldn''t bare to keep my mouth open wide (to the best of my ability) for that long.
I have now been using the mouth/bite guard every night for almost two weeks. The pain is exactly the same. The dentist said within a couple of weeks the muscles should start feeling relaxed....(not in my case!). To top it all off, now the muffled/clogged feeling is in both ears (with the noises still there in the right ear).
I was wondering if anyone ahd similar problems or had any suggestions??
Thanks in advance!

M~