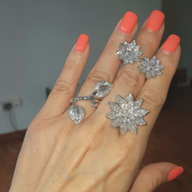 Joined

Oct 5, 2006
Messages

9,848
...that's also idiot-proof, LOL?
I've loved this dessert for yonks and have wanted to make it for even longer!

There are so many recipes on the internet and I am so confused! Some recipes call for beating the eggs into a bowl over boiling water. Seems a bit complicated for me.
I don't make desserts very often (for obvious reasons


), but would LOVE to be able to make this. Would love to learn to make it the authentic way, provided it's not too complicated, he he.
Thanks.