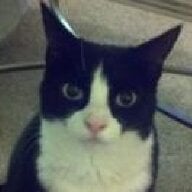 Joined

Aug 8, 2005
Messages

40,225
Seriously.
I know that there is always one or two discreet ones, but it seems that when there are mutiple maids at least one is a COMPLETE pain.
Do or Did any of you have BM''s and I''m talking about the collective here that weren''t a pain?
LOL. I''m getting jaded here.
I''m planning on having only on attendant... and she''s a bit of a pain... but honestly she''s my best freind and I love her... but she''s pretty much a pain about everything. LOL. So I''m not surprised.
But when I had three attendants... one of them was a nightmare. Best off financially, closest to me... and complained about everything. We went shopping for shoes and as she''s trying on a pari of Christian Labutin (can''t spell it) shoes she''s complaining about the cost of the 150-200 gowns I had narrowed the choices down to.