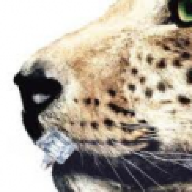 Joined

Feb 12, 2014
Messages

118
Hi!

I was hoping to get someone advise from anyone that deals with hypothyroidism on PS. I'm part of other thyca related forums but I think that getting some input from PScopers might help also. (I spend a lot of time lurking and reading all the interesting jewelry posts. It helps add a little shine to my life.) My SO thinks that the people that post on thyca forums are the ones that are dealing with the bad symptoms & that people who are feeling alright don't really post on them. I don't fully believe this but I see his point.
I was diagnosed with ThyCa in 2012, I had a full thyroidectomy, and RAI treatment. I was then put on Synthroid. The last three years have been a roller coaster ride and I still don't feel "normal". I have been on 5 different doses and I constantly bounce back and forth between 112-150 I've also seen 6 different endocrinologists.
I have considered NDT but my doctors wont prescribe it and I'm afraid my symptoms might get worse while transitioning into it. I already deal with brain fog, difficulty concentrating, severe fatigue I sleep over 10 hours a night and it's never enough. I joke that I have an 8 hour energy reserve but it's true. After 6 hours of work I'm exhausted. I get to my night classes and I can't concentrate, I fall asleep sometimes.

This is all added to the weight gain, swollen face, dry skin, brittle nails, joint pain, low libido etc.
I'm in my mid 20's this isn't how I pictured myself at this age. I should be focusing on finishing my degree, my relationship with a caring man that's been through it all with me (we would like to get engaged in the next few months) and starting a family. BUT

I'm a zombie and I'm so tired of searching for a new doctor that will listen to me that I've given up and stayed with the symptoms even though the B/W says I'm fine. Maybe I'm a little depressed.
I didn't expect to write this much but ANY advise would be appreciated. Has anyone dealt with doctors that won't listen to them? Specifically about thyroid levels... Has anyone had a successful transition into using NDT??
Thank you guys for giving me beautiful distractions!