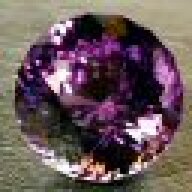 Joined

Feb 12, 2009
Messages

427
Oops, posted it and forgot to type something.

I have many skin tags, my father had them too, and so did my mother, but as far as I can read, they're not genetic.

They never bothered me before until one started growing on my lower eyelash line. Eyelashes don't grow there anymore in that spot which is so annoying for me because I'm naturally blonde so my eyelashes are WHITE and I use mascara on top and bottom. It's annoying that theres a clean break, or gap, in the lashline and it's very noticeable when I put mascara on.

Has anyone had these? Has anyone had them removed? What's the process for doing that?