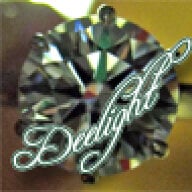 Joined

Oct 4, 2007
Messages

5,543
I am sure I can't be the only one but some of mine are:
[*] The girls I ask to be my BM's will say no - I am sure they wouldn't but I keep worrying they will. FI doesn't want to ask anyone till we find a venue but we haven't got one yet so I wait...URGH.
[*] I will look fugly on the day
[*] FI thinks I am fugly on the day
[*] I have an ugly smile in my pictures
[*] I am never going to find a nice venue
[*] Everything will go wrong
Amongst others I am sure this is normal
Feel free to share
.