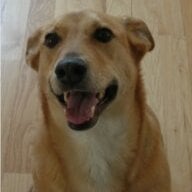 Joined

Mar 26, 2006
Messages

14,950
So for years it bugged me that if I was wearing pants that had long front pockets you could see the outline of them down on my thighs, or if khakis had those square pockets in the back I ended up with a square outline on my butt. Then, I got this brilliant idea that I would just cut the pockets out (since the pocket material is sewn to the regular material of the pants, and I don''t cut those threads at all there is no problem with fraying or coming apart, and on khakis where the back pockets come sewn together or have a button closure anyway it really doesn''t matter).

Anyway, we''re having a jeans day at work and someone was complaining that their pockets go down to far and leave these goofy lines on their legs so I told them (even showed them, LOL) about cutting out my pockets and they couldn''t decide whether I was brilliant or utterly stupid.

Does anybody else do this? Am I indeed crazy?