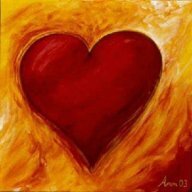 Joined

Mar 8, 2009
Messages

1,647
Recently, I told a friend about a volunteer charity group I am involved with and she asked how she might become involved. I told her meetings were Thursday's around 7 or 8pm. Her response was, "Oh, that's DD's bedtime. Oh well, maybe in five years or something."
(FWIW, her husband is home by 5 or 6pm and could easily put DD to sleep, and she is no longer BFing. Furthermore, she is a SAHM, so she is with her kiddo all day every day.)
Despite the fact that I respect her choice to be there for bedtime on Thursdays, I couldn't help but think about how I would not let having a child stop me from doing things I was interested in. Is it that awful to miss bedtime once a week? Will I feel differently about this once we have our first child? I guess I just felt so bummed and
about the whole thing since she genuinely seemed interested and I was excited to have a friend there.
So I'm wondering how others would feel in this situation. Does your child's schedule come first? Does your kid run your life so much so that it prevents you from doing things you'd enjoy?