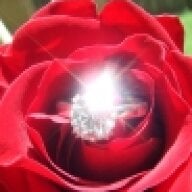 Joined

May 23, 2008
Messages

177
This is somewhat of a spinoff from HopeDream''s post. I was very interested in what everyone had to say about their rings and their careers, as I am hoping for a 1.5 carat, high set, delicate solitaire even though I am going to be an orthodontist (latex gloves, here I come!)

So I just have three simple questions:

Do you wear your ering at work?
What do you do? (only if you don''t mind sharing)
Does your ring get in the way?

I suspect that I will just have to wear my ring on a chain inside my shirt while at work, which is ok with me. I don''t regret my setting choice either, as ANY style ering would probably need to be taken of to put on latex gloves. Plus, I''ll be in school SO LONG before I actually become an orthodontist that I''ll have plenty of time to enjoy my ring before having to take it off during the day.

Thoughts?