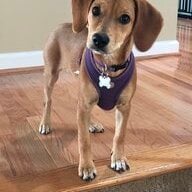 Joined

Jan 18, 2005
Messages

3,550
For years I used a coupon here or there. Then about a year ago I started using coupons on a regular basis. Then I started watching Extreme Couponing and used some of their tips but on a much smaller scale (no need for 69 mustards, thank you!
and as a pretty frugal person, get a thrill saving money at the grocery store!
DH is totally on board with me using coupons, but he doesn't have the time or desire to look, cut, and organize our coupons, so it's my job and I really enjoy it! I used to cut diaper and wipes coupons for a friend who had a baby a few months back, but she said she's embarrassed to use coupons and just loses them anyway. So I've stopped cutting any baby items coupons out for her.
So I'm curious if any PSer's coupon? And how frequently? How do other's view your couponing?