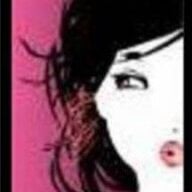 Joined

Mar 28, 2008
Messages

6,181
Gwens thread reminded me of a conversation I had with FI regarding our wedding. What do you guys think?
Since I am seriously considering a DW in PR, a lot of ''what ifs'' are coming into play. Many of our guests (mostly from my side) will be attending a DW regardless of where we have it (PR or NYC) because a lot of my side is in FL. So, FI and were talking about whether or not we should ask what our people think regarding the location. For instance, send out a wedding-email/poll asking what their thought are on a wedding in PR vs. NY, or whether they even care? Or if they''d come to one and not the other? In the hopes that it might help us make a decision already. Remember, I''m the know-nothing bride so I need help. Big time help.
Do you think that is ridiculous, or smart? Or unnecessary. foolish. tactless. etc. etc.
TIA