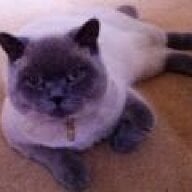 Joined

Jul 28, 2008
Messages

701
I have just popped into my local town to pick up a few things for the weekend, I got everything I needed and while I was there I saw...

A lovely ruby set in yellow gold with a little halo
A marquise in white gold with a wierdly thick wedding band
Some dreamy rb earrings
and finally a beautiful little baguette cut eternity ring

Anyone else do this? I would hate to get caught staring and am aware that not everyone on the street shares my interest in jewellery but I can't not do it! My husband is amused and bemused that I can usually tell him in detail the rings of everyone at a dinner party or lunch and thankfully my sister is also guilty of this so I have got company. I would never be rude or unkind about another persons choice of jewellery, I just wish people were as happy to discuss their jewellery as freely as they were their shoes/cars/houses!