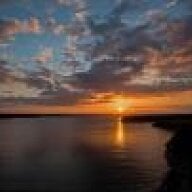 Joined

Jul 18, 2007
Messages

6,104
Everyone is capable of temper. Even about stupid things. We''ve all been there.

It isn''t about ''getting mad''. It is about what, how often, and just how intense those fireworks are.

There is something wrong with anyone who cannot control their anger; anyone who finds themselves constantly apologizing for their displays of temper; or anyone who has earned a reputation for being a hot-head. And you will find that those people will always qualify and justify their behavior. Or they feign disbelief that others find them to be a powder keg.

Only you, because you see your FI day in and day out, can be the judge of how rational his bouts of temper are. You''ll know if he''s crossing the line or not. As with any potentional red flag, your instinctual reaction will tell you the truth about the situation.