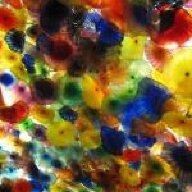 Joined

Oct 27, 2008
Messages

3,267
FI''s only drawback is his temper. He can flare up over nothing. Then a while later, he''s calmed down, and apologises for the flare up. His family are used to it, they seem to have a good way of just ignoring it until he''s calmed down. I haven''t perfected the technique yet

He''s not mean or abusive, it''s just a nuisance that every now and then you have to wait while he lets of steam before you can carry on with what you were doing/talking about! And it makes it that little bit more difficult to discuss things with him - it requires more planning and tact sometimes.
I''m also overly sensitive which is
not
helpful. I''m an only child, and I''ve seen how siblings can snap at each other, then carry on two seconds later as if nothing happened, which is totally normal I think. Where as I''d be left going "eh?? what did I do???".
This isn''t a huge problem, I knew it about him before we got together and as I said, he''s not mean or abusive towards me, it can just get in the way of what''s going on sometimes. He does realise his mistakes and always apologises for them. His mum says he was living alone for too long

(6 years). He is actually going to see a counselor to find techniques for preventing the flare ups. I''ll be willing to go along whenever of course to learn a few things myself.
So, do you or your SO have a tendency to flare up?