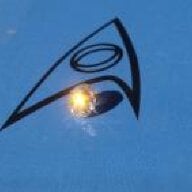 Joined

Apr 21, 2010
Messages

1,331
The diversity lottery, that is.
I love South Africa but the long term outlook is not looking great. It's not so bad for me because I'm coloured/mixed race. However, my husband is a white male and our country's affirmative action policies (which we wholeheartedly support, btw) are making it increasingly difficult for him to advance in his career. He is an award-winning research scientist (genetics) and every year he sees his students getting wonderful jobs that he is better qualified for in terms of education and experience but unable to apply for because of his race. Many of these jobs pay two or three or even four times what he gets paid, for less work, less responsibility and less travel/time away from family. It's disheartening, to say the least.
There's more, like the violent crime and the racial prejudice but we're mostly ok with that. We almost view it as the price of admission for living here. However, I am growing increasingly concerned about raising my son (and possibly other children) here. I still love South Africa and would hate to leave, but more than that I hate seeing my brilliant husband's career ambitions stifled because of something he has no control over.
Sooooo. DH and I are kinda/sorta/maybe/tentatively thinking of perhaps entering the US diversity lottery.
Do you know someone who has done it? Did they win? I've done a lot of reading on the process itself and it seems quite straightforward, but there isn't much out there about what happens when someone does win. Is it easy for them to settle in the US? What is life like, for them? Was it easy to find a job? A place to stay?
I have to say at this point, we don't even know if we'd enter. We have a great life here. A full time maid, a nanny for our son, fully paid off cars, a nearly paid off house, cheap healthcare, relatively cheap university education etc. Our families are here, we have no close friends in the US (a few acquaintances, friends from school, but no one especially close). Even if we do win (which is of course not guaranteed), and sell up everything to go to the US, our currency is practically worthless so we'd effectively be starting afresh. I don't know if we'd be able to do that, seeing as my husband is already 42 and, if we were to win, would probably be 45 already by the time we arrived in the US.
I'm rambling a bit, sorry. But, apart from the navel-gazing, I guess I'd like to know if there's anyone here who would like to share about their immigration experience? Or perhaps a friend's?