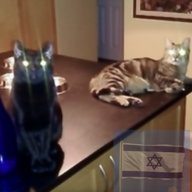 Joined

Jun 8, 2008
Messages

46,458
So I recently started jogging by myself as my DH has one bad knee and also has no interest in jogging. But I like to go very early because 1. it gets too warm once it reaches mid morning and 2. I don't like when there are too many people on the same path.
It is pretty deserted when I go and it got me thinking how safe is it?
It is so pretty and peaceful and definitely a low crime area but it only takes one person with evil intent.
I started for health reasons and cannot get the same benefit on a treadmill. I need the impact of my feet hitting the ground for maximum benefit. Or else I would just continue working out at home where I prefer to work out. This is my best option or else I wouldn't even bother because believe me I am so not into jogging lol. But the safety issue is on my mind.
I do have pepper spray that I got at the beginning of Covid but I never even took it out of the package and have no clue how to use it and when I am jogging I have no pockets or anywhere to even put the pepper spray.
I really don't feel vulnerable as it is a very safe area but once I started thinking about it I realize crime happens everywhere. It doesn't matter if it's a "safe" area or not. But I feel I have to continue jogging and I am super sensitive to warm temps and cannot run once it gets warm so early is my only option if I want to run and I am an early morning person anyway. Evenings are out and they wouldn't be any safer IMO than early mornings.
I don't have any friends close by here to join me jogging so while I know it would be ideal to have someone jog with me there just isn't anyone here who could join me.
What would you do?
Here's a photo from my jog early yesterday morning. I do wait til the sun starts coming up as the path has no lights.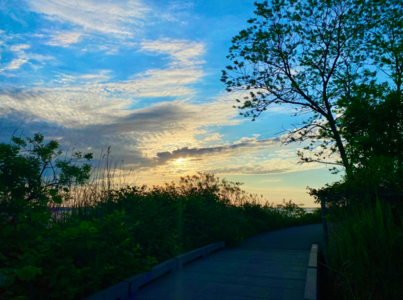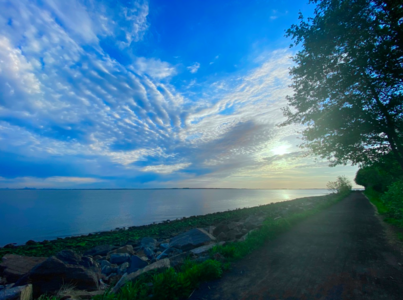 Thanks for sharing any ideas and thoughts with me about how I can make this work safely.