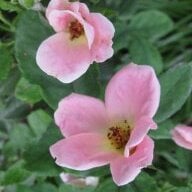 Joined

Apr 4, 2006
Messages

2,308
Ok, maybe tmi, but I''''m just sitting here wondering, what do you think? If you are, well, well-endowed up there, do you look better in larger pendants? The reason I''''m asking is that I am definitely NOT, but have just put my 1.5 radiant ering rock (as you know, I know) in a pendant. It''''s not huge by many ps standards, but larger than I''''ve ever put up there.

I worry that the darn thing will overpower my physique. My husband thinks I''''m crazy for even bringing it up (no, he likes the pendant, he just thinks it''''s silly to worry about such stuff).

What do you think?

That''''s why I probably have always like chokers. They draw the eye further up. (Although I haven''''t worn a choker since high school. Remember those velvet ones? lol) (Think 70''''s).