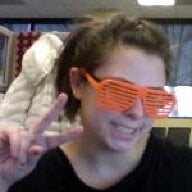 Joined

Jul 5, 2010
Messages

1,065
How do you deal with them?
I've been off my anxiety and anti-depressants for only a week and I'm struggling. I got laid off in July and then had to spend our money on my dad's funeral so I don't have much to use to go to a psychiatrist and my general doctor won't refill my prescription without a new diagnosis of bi-polar and anxiety. I'm waiting for a call back about doctors who work on a sliding scale. The only one I know of isn't taking new patients
In the meantime, we are in the middle of trying to sell my parent's house and one sister is making it really difficult. She has always been like this and is very difficult to be around. I'm constantly having anxiety attacks because of her and I'm trying to find a natural way to get rid of them until back on medication. Does any one have any suggestions?