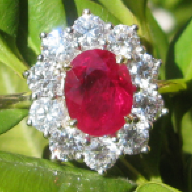 Joined

Aug 15, 2004
Messages

5,537
This is just a random thought that streaked (in the 70''s sense) through my brain while reading another thread, so please, either indulge me or ignore me, which ever seems more appropriate to your sensibilities.
Do you or someone you love have a sense of humor that is skewed compared to most other people''s? I think I fall into this camp. I bought the game Apples to Apples for Christmas thinking this would be a fun time (and that I would naturally ROCK at this). Hubby and I played it with two other couples at a Christmas party and people were just looking at me with perplexed looks!
One example of my humor..... my then thirteen year old daughter wanted to dress as a beauty queen for Haloween, and I wanted to make her sash say Miss Ogyny.