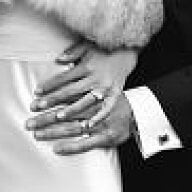 Joined

Feb 25, 2009
Messages

2,730
So, in my mind, I have a dilemma. I've been saving (still saving) and plotting to get my dream studs at some point. I was convinced I wanted H&A, but lately I've been drooling over the OEC's that everybody is getting/resetting. Ahem, Pancake, MrsM, to name a few that pop in mind. I also lost on an auction for HOF stud earrings last week and thought maybe it is a sign.

Now, I can't decide! I waver back and forth between the modern and antique look.
Does anybody who has H&A wish they had chosen otherwise? Does anyone with OEC's wish for H&A? It's not an option for me to have both unless I win the lottery.