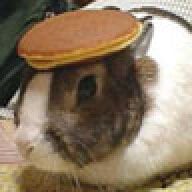 Joined

Mar 13, 2006
Messages

490
And just end it?

Lately I''m just so fed up with the excuses his family has been causing. I''m starting to focus on all the negatives and wonder why I''m even with him.

Don''t get me wrong - I love him. But some examples of things that have been really bothering me about him lately:

1. His family. His father STILL hasn''t given him an answer on how much money he needs. His mother is a demanding control freak. His brother is selfish. And I''m a firm believer that a marriage isn''t just about two people - it''s the joining of two families. Can I stand to be their family for the rest of my life?

2. There are still some things he keeps from me. For example, when he gets anything in the mail, I''m not allowed to open any of his stuff even if I know what it is. Of course I want to respect his privacy and would never go through his mail to snoop. However, just the fact that I''m not allowed to touch anything, even if I know its contents, makes me at least a bit suspicious. Just last week, he received a phone call from his brother asking him to call his parents. When he did, he talked for about an hour and although I don''t speak Chinese, I could tell that it was a serious conversation. When I asked him if anything was wrong, he said, "We just need to wait." Wait for what?!? When I probed him, he became defensive and told me that even his brother''s fiance doesn''t know - why should I?

3. He always says, "We should..." (take a trip, go to a restaurant we read about, go to a play, etc) but more often than not, it doesn''t happen. This is half my fault too but I hate how he never takes the initiative to do the things he/we want to.


These reasons, along with all the pressure we''ve been receiving lately, have been driving me crazy! Maybe I''m just PMSing. I''m just so confused and frustrated right now.