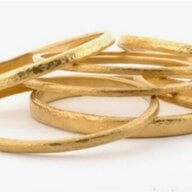 Joined

Jan 26, 2003
Messages

22,107
How about Irish Soda Bread? It is St. Patrick's Day today. (Happy St. Patrick's Day, everybody.) The husband of one of my friends in Maine told me earlier this week that he was making a boiled dinner and went on to tell me which vegetables he was putting in the pot. Yesterday the woman who helps me surprised me by bringing the ingredients for a New England Boiled Dinner here. She had also bought enough to bring home to cook that night for herself and her children.
I assume that people in most parts of the United States eat corned beef and cabbage, but do you call it, "A New England Boiled Dinner"? What vegetables do you boil with the corned beef and cabbage? My parents used to cook this; I never had to do the cooking. Now I had someone else cook it for me again. I have actually never prepared it myself. Besides the meat and cabbage, there are always potatoes and carrots. Yesterday we had parsnips. My friend's husband used turnips. He said he even through in some mushrooms. (That didn't sound traditional to me.) Oh, of course there were onions!
Tell me what you use and what you call this and if you make it often or only around St. Patrick's Day. My father has eaten so much Irish soda bread that I am going to have to start baking it myself since it disappears from the shelves after the holiday. I used to be a real bread baker, so a quick bread like this shouldn't be a big challenge for me, but if you have a favorite recipe, please share it. I'd really love to use a
good
one!
Deb/
AGBF